Consultant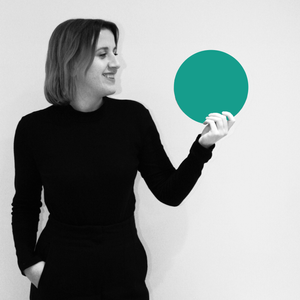 Back to jobs
Account Manager (German Speaker)
Job description
Do you like to be in contact with people from all around the world?
Are you excited to join an international team and expand your knowledge in the Sales area?
Barcelona sounds like a city that you could see yourself living in?

Amazing, then check out our clients new positions as Account Manager!

Your responsibilities and impact as an Account Manager will be:
Using monitoring tools to manage partner forecasting and results
Being in charge of managing the investor pipeline, detecting potential prospects, and ensuring that deals are closed successfully and profitably
Being responsible for a portfolio of partners and developing their business sales, development, and margins in accordance with the strategy
Gaining a thorough understanding of the partner sector and the competition. Determining whether or not resellers are interested in the provided solutions
Defining the goal resellers and identifying the gaps and define actions to close gaps based on the share, growth rate, program qualification/certification
Ensuring growth by working together with the partners on a strategy
Providing product and solution training to partner sales teams. Driving value propositions and key selling points of the company solutions, as well as articulating advantages in comparison to rivals
Increasing partner satisfaction and accelerating product competency and qualification
Making sure that partners are taking advantage of exclusive offers, activities, and services
Advertising knowledge about meetings, webinars, and webcasts, and make registration easier
Collaborating with partners to increase sales for the business unit through campaigns, incentive recognition and other approaches
Identifying and making eligible openings transparent, and working with partners to close large agreements where possible
Making attach rates with resellers
Skills, qualifictaions and interests you need to succeed in this role:
A native level of German and an advanced level of English
Preferably having a minimum of 2 years experience of technical sales experience in related areas
Desirably being familiar with channel programs and knowledge of partners and distributors
Being an attentive listener, comfortable and skillful at communicating with people
Being skillful in negotiation management and have excellent communication and presentation skills
Familiarity with sales CRM software and Microsoft Office programs
Being a team player with high social competence
Being energetic, innovative and working proactively at a fast pace
Excitement about intercultural communication and the expatriate lifestyle
Living in or willing to relocate to Barcelona for an international career and life experience.
What's in it for you?
Full-time contract, 39h/week, Monday to Friday, 9 AM to 6 PM
Salary: 22500€ gross/year + up 2.400€ gross/year in bonus
Relocation Package
Private medical insurance
Lots of discounts with our partners
Free after work activities
An open-minded and employee-oriented working environment
Career development opportunities
New and modern office located where the action is
What should you expect from living in Barcelona?
The unique experience of an international and diverse culture
A beautiful beach city surrounded by both coastal towns and mountains
Delightful gastronomic experiences of Spanish, Catalan and World cuisines
Quite a dynamic and active urban life where it is difficult to get bored
Sunny days, Mediterranean weather and a relaxed lifestyle
An attractive startup and innovation hub with exciting opportunities

Your Future Company:
2 French entrepreneurs created a startup in 2000 and today they are leading a global brand. Their growth and solution-oriented services are acknowledged by the most progressive brands and leading companies they are now working with. They became one of the biggest international customer experience solution providers with more than 75.000 multilingual employees in over 50 countries around the world and they are looking for new members to join them in their journey in their Barcelona hub.
Feel free to check our other opportunities for German speakers in Spain or Portugal, or send us your CV to be considered for other projects or future opportunities.