Consultant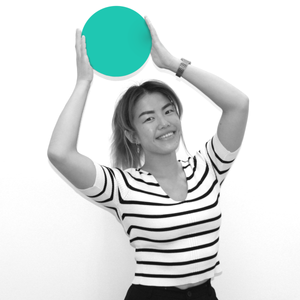 Back to jobs
Electronic Products Consultant in Athens (Dutch Speaker) - €1.200 bonus
Job description
Are you passionate about providing top-notch customer support? Do you thrive in a fast-paced environment, skilled at managing customer inquiries with precision and care? We have an exciting opportunity for a Technical Advisor within a leading electronics company specializing in TV and audio entertainment.
Your responsibilities and impact as a Electronic Products Consultant will be:
Handle customer inquiries and resolve issues promptly, ensuring high levels of customer satisfaction
Provide product information, troubleshoot problems, and offer solutions to customers' concerns
Collaborate effectively with team members to deliver exceptional service and meet customer needs
Maintain accurate records of customer interactions and transactions
Skills, qualifications and interests you need to succeed in this role:
A fluent command of the Dutch language and a proficient level of the English language
Excellent communication and interpersonal skills
Basic understanding of electronics and familiarity with troubleshooting procedures (preferred)
Be a real team player and committed to your work
Strong problem-solving abilities and a customer-focused mindset
Living in or willing to move to Greece for an international career and life experience
What's in it for you?
A full-time job, 40 hours a week
Help with a visa if you don't have one
Competitive Salary: €1350 gross + €135 monthly bonus based on KPIs
Work Schedule: Monday to Friday: 09:00 to 21:00; Saturday: 10:00 to 19:00
Relocation package with 4 weeks in an Airbnb
Fully paid training and reimbursement of your flight ticket within the first salary
Private health insurance with dental care
Working a warm country during the winter
A company that offers you not just a job, but a full experience abroad!
A paid training of 2 to 4 weeks 
Your Future Company:
2 French entrepreneurs created a startup in 2000 and today they are leading a global brand. Their growth and solution-oriented services are acknowledged by the most progressive brands and leading companies they are now working with. They became one of the biggest international customer experience solution providers with more than 75.000 multilingual employees in over 50 countries around the world and they are looking for new members to join them in their journey in their Greek hub.
Feel free to check our other opportunities for entry-level Dutch speakers or send us your CV to be considered for other projects or future opportunities.