Consultant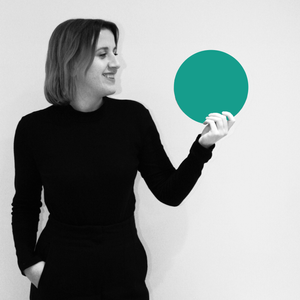 Back to jobs
Procurement Manager Utilities and Facility Expenses EMEA
Job description
Your responsibilities and impact working as a Procurement Manager Utilities and Facility Expenses EMEA will be:
Manage procurement operations:

Monitor and improve ethics, cost reduction, and sourcing strategies.
Diversify critical item suppliers and control costs.
Cultivate strong supplier relationships and meet annual cost reduction targets.

Optimize utility and facility expenses:

Develop cost-cutting strategies and evaluate supplier performance.
Identify new suppliers and stay updated on market trends.

Lead procurement projects:

Negotiate contracts and seek cost-saving opportunities.
Ensure quality, delivery, and cost performance of assigned commodities.

Foster supplier partnerships:

Organize annual business review meetings with key suppliers.
Act as a liaison between manufacturing sites and the sourcing team.

Promote best practices and procedures:

Collaborate with cross-functional teams to complete sourcing projects effectively and efficiently.
Skills, qualifications and interests you need to succeed in this role:
Bachelors and/or Masters degree within a relevant field of study (Business, Supply Chain, Engineering)
At least 3-5 years of experience in strategic procurement and/or category management related with Utilities and Facility Expenses 
Being an autonomus worker who is able to set and establish priorities
Showing strong negotiation and communication skills, proactivity and goal-orientation
Experience in project management are required. You are able to design, plan and manage projects. 
Strong business acumen and passion for entrepreneurship, with a focus on critical commodity oversight.
Proficiency in business performance measurement and alignment with cross-functional stakeholders.
Skill in customer relationship management and formulating effective customer strategies.
Proficiency in data management and analytics for decision-making.
Expertise in financial analysis, including cost-saving scenarios and tracking purchase price performance.
People management skills are a plus 
Excellent communication skills in German and English, other languages are a plus
Good MS Office skills, Access, Ariba and SAP usage experience (or similar ERP systems)
Availability to travel within the EMEA area 
Holding a valid drivers license
What's in it for you?
Competitive salary 
Opportunity to work in the office in Fürth, Nürnberg or Ingolstadt
Hybrid work model 
Your future company:
You will be working for a global manufacturing company that is focused in cutting tools, tooling systems, and wear-resistant materials. They provide solutions to industries such as metalworking, mining, construction, and aerospace by offering products and services that improve productivity and efficiency in machining and material processing operations. 
Feel free to check our other opportunities in our website or send us your CV to be considered for other projects or future opportunities.