Consultant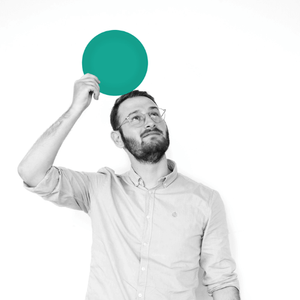 Back to jobs
Compensation & Benefits Specialist (Spanish Speaker)
Job description
Do you have strong experience in Compensation and Benefits? Are you seeking to join an international company? Then we may have the right opportunity for you here.
Your responsibilities and impact as a Compensation & Benefits Specialist (English Speaking) will be:
Managing the monthly payroll cycle for more than 500 clients with the 3 rd party provider and administering the payroll employee portal, providing support to SSC employees and managers
Administering the Company's benefits programs (pension plans, insurances, meal vouchers, flexible compensation, company cars etc.) liaising with the benefits providers/brokers and managing the enrollment, renewal, and distribution processes
Researching compensation and benefits policies and plans, ensuring compensation and benefits plans are cost-effective and competitive
Monitoring government regulations, legislation, compensation & benefits trends, researching, benchmarking, and analyzing benefit plans, programs, and policies
Ensuring the Company is compliant with local legislation
Designing reports and making recommendations based on research and analysis for senior management
Implementation of legal, payroll, and benefits related project
Liaising with external lawyers for legal & labor relations-related matters, and improvements
Performing compensation, benefits, labor relations, legal, absenteeism related analysis for management and defining, and administering the KPIs
Keeping up to date the HR systems, employee data, folders, internal reports & excel sheets
Managing the mobility/relocation processes liaising with managers, relocation providers and transferred employees
Skills, qualifications and interests you need to succeed in this role:
Ideally bachelor's degree in Labor Relations, Business Administration/Finance or equivalent
Fluency in English & Spanish and any other European languages will be an asset
2 to 5 years of experience in the compensation & benefits area
Excellent level of MS Office programs, with a high level of Excel
Strong with numbers and high analytical skills required.
Detail-oriented, accurate, excellent quality management skills, and high-level customer experience orientation
Great communication skills: must be able to communicate effectively with employees and senior executives, comfortable with presenting programs to employee groups and members of senior management
Positive "Can do" attitude, proactivity, and ability to work in a team environment
Strong ethics and discretion: must be stewards of ethics and sensitive information when it comes to handling sensitive information
What's in it for you?
Experience in a very multinational environment (+40 nationalities in the SSC)
Competitive compensation and benefits package in Barcelona
Meal voucher
Health insurance
2 days of home office per week
Possibilities of growth in a global scaled recognized company
Your Future Company
An international SSC widely acknowledged as an excellent service provider for companies all over Europe is looking for experts in finance, administration, marketing, IT, HR and recruitment to join their hub in Barcelona. They offer a dynamic and multicultural environment with a team including talents from more than 30 different nationalities working on high-quality standards.
Is this project not the best fit for you? Still, send me your CV to be considered for other projects or future opportunities.