Consultant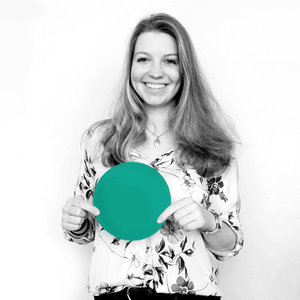 Back to jobs
International Recruiter (German Speaker)
Job description
Are you ready for a new life and work experience? Are you looking for a strong company to develop new skills? Are you looking for a People Company with a dynamic and multicultural environment?
Our client is recognized as the Best Sales and Customer Service Solutions provider in the world and they are looking for international German-speaking recruiters to help them find, recruit and select new amazing talents to join their international teams.
Located in Lisbon, you will find a company which takes care of you. From your career development, language skills, accommodation to your social integration.
Your responsibilities and impact as a Recruiter will be:
You will be responsible for national and international recruitment and selection processes of international customer service agents.
Managing the selection process via phone and Email contact and keeping the applications database updated
Analyzing CVs and make pre-selection calls, both with local and international applicants from all over Europe
Validating applicants' language skills, technical skills and soft skills required
Organizing, preparing and executing selection activities
Managing relocation support for applicants and being 1st point of contact for them during the selection process
Conducting interviews with the applicants and presenting a final short-list of selected candidates
Completing a high volumes of administrative tasks in a precise manner
Ensuring structured and organized work procedures and being adaptive to a flexible work environment
Interaction with other departments in order to improve and maximize results
Report to Recruitment Manager any situation that may impact the objectives and the Organization
Skills, qualifications and interests you need to succeed in this role:
A native level of German and a high level of English
Having first experience in Recruitment (big plus) if not, at least experience in Customer Service
Abiliy to handle high volume of tasks, calls and recruitment processes
Having a strong interest in Human Resources and the right level of empathy
Having organizational skills and able to work independently
Being a team player
Being qualitz and service oriented
Living in or willing to relocate to Lisbon for an international career and life experience
Having a valid Portuguese work permit (required).
What's in it for you?
Type of contract: initial employment contract with a duration of 6 months, subsequent extensions of 2 more contracts
for 12 months
Working hours: 40h/week (8h/day, 5 days a week) on a rotative schedule Monday to Saturday 08.00 to 19.00.
Salary conditions* – 2 options:
Including free accommodation (shared flat, all bills included): 1000-1150€ gross/month + monthly bonus based on performance
Excluding accommodation: 1300-1500€ gross/month + monthly bonus based on performance
For international candidates:
Reimbursement of your initial flight expenses
Airport pick up
Yearly two-way flight ticket back to your home country (within the EU
Help in paperwork, opening bank account, etc. upon your arrival
Free Portuguese lessons, cooking classes, sports activities and social events organized by the company
Real career opportunities in different career paths
Private health insurance included form the first day of contract
Your Future Company:
Located in Lisbon, you will find a company that takes care of you from your career development, language skills, and accommodation to your social integration. Your prospective new employer is a multinational organisation that has been acknowledged as one of the best sales and customer service solutions provider companies in the world. Are you ready to be an added value to their international team including talents from more than 80 nationalities all over the world? Because they are looking for you!
What should you expect from living in Lisbon?
A colourful city view and a rich cultural history
Pros of living in a European capital on a budget
Delicious Portuguese cuisine and famous cafe culture
Friendly people, good vibes and a happy-go-lucky urban life
Warm climate all year and a sunny beach life next to the Atlantic
A large English-speaking local community and international environment
Is this project not the best fit for you? Feel free to check our other opportunities for entry-level German speakers or send us your CV to be considered for other projects or future opportunities.