Consultant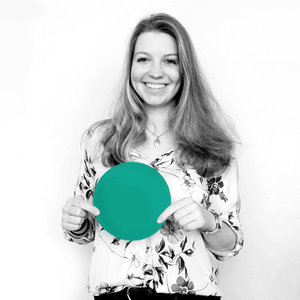 Back to jobs
Sports Retail Customer Service Agent (German Speaker)
Job description
You are ready to show your fashion expertise? A big sportswear brand is looking for support for their customer service team. Be responsible for the needs of the customers and find the best solution to make them happy again. You appreciate the quality of products and services. Do you know what makes the difference? Show this in the contact with customers and try to keep their satisfaction.
Your responsibilities and impact as an a Sports Retail Customer Service Agent will be:
Being a mentor to consumers in different fields (there are several projects)
Providing the best possible answers and solutions to questions and concerns from customers in the way you are the most confident with: over the phone, via e-mail or social media;
Identify new business opportunties by cross and upselling
Delivering calm and resourceful troubleshooting for customer queries regarding their shopping experience;
Being in contact with other departments and redirecting related cases and issues to related departments.
Is customer service a new field that you want to gain expertise and achieve your career goals? The good news is that this company is recruiting based on soft skills, regardless of your field of studies – they will train you in every aspect of the job.

Skills, qualifications and interests you need to succeed in this role:
Speaking a native level of German and at least a B2 level in English
Knowing the value and impact that a good customer experience can create
Being an attentive listener, comfortable and skilful at communicating with people
Enjoy being energetic, innovative and working proactively at a fast pace
Getting excited about intercultural communication and the expatriate lifestyle
Are already living in or willing to relocate to Lisbon for an international career and life experience.
What's in it for you?
Type of Contract: 12 months contract (renewable)
Working Hours: 40h/week; 5 days/week in rotative shifts from Mon-Sat from 7 AM to 10 PM
Training fully paid (approx. 3 weeks)
Salary Conditions(*): 1235 € gross/month + 150€ gross/month performance bonus + meal vouchers (6€/work day)
Extra Perks:
Private health insurance from day 1
International environment with team building events etc,

Your Future Company:
This fast-growing multinational company has more than 50.000 employees helping over 500 globally acknowledged brands to provide a first-rate customer service experience. Combining technology with a human touch they achieved a worldwide presence and credibility in the outsourcing scene. They are welcoming new talents to join them in their office in Lisbon.
Is this project not the best fit for you? Feel free to check our other opportunities for German speakers in Spain or send us your CV to be considered for other projects or future opportunities.