Back to Blogs

Writing Job Descriptions That Draw Top Talent - Unlocking the Secrets
​Hiring exceptional talent always starts with drawing their attention. And one key to doing that is by writing an excellent job description.
The world of recruitment is changing with more of the Gen Z population entering the job market. Job seekers are no longer willing to take any job and work with no sort of benefits. In these times companies need to up their game to offer attractive benefits packages and a good working environment to attract highly qualified talent. Like with every encounter, the first few seconds are key to leaving a lasting impression and for every future candidate, the first touch point will be your job description.
So how can you highlight the skills you're looking for and present your company in the best way possible, without overloading the candidate? In this article, we will tell you all the tricks and tips for writing the perfect job description.
​
1. Don't Overthink Your Job Title
While creativity is the key for your company to stand out, you don't have to exhaust your creative mind to write an eye-catching job title. Never change the name of job positions only to attract customers. For instance, replacing the "customer service representative" with "Phone-answering superstar." That would only pass over applicants looking for the same job you want to be filled in.
What you should do is stick to job titles that are searchable on various hiring platforms. If you use industry-standard language for your job titles, you will be more likely to reach qualified candidates.
​
2. Make A Catchy Opening
Now is the time to activate your creativity! These first few sentences are the first contact with your future employees and carry a lot of weight.
Therefore, fine-tuning it is the best way to draw the attention of a wide range of applicants. In other words, you have to make your introduction compelling enough to get your prospects to continue reading. Here are a few ways to strengthen the opening:

Use invitational language, such as "Be part of our creative team dedicated to..." and describe the impact the position has on a broader scale.

Hook them with your mission, whether it's about sustainability, inclusivity, or other things.

Get creative with your headings. For instance, say something like, "What's cool about this job?"

Highlight the most attractive features of the job and your company, like the benefits and potential for growth.
​
3. Only Include The Things They'll Be Interested In
While your company information is important, it may not be seen at the same level from the eyes of your prospects. Therefore, it's crucial to make your job description about your candidates and highlight all the good things they'll have working in your company. At the end of the day, candidates reading job descriptions want to know what's in it for them.
Below are some key things you can include in your job description:
​
Qualifications and Key Responsibilities
Always start your job descriptions with these two: qualifications and key responsibilities.
For qualifications, avoid requiring the highest educational attainment and years of experience. Those are very restrictive, which creates a barrier for candidates who are otherwise qualified. So instead, you might want to focus on your desired skills to perform certain tasks and their enthusiasm. After all, every skill can be acquired as long as you have the dedication to learn it.
Once you've laid out the qualifications, the next would be discussing what their day-to-day life will be like once hired. This should include every task they have to perform to get the job done properly. The key is to bring it to the point to include all details but be concise to keep them reading.
​
The Work Setup and Benefits
The next thing you should include is the work setup, benefits, and perks of the role.
For the work setup, let's say you're offering a hybrid position, which is part remote and in-office. You should specify the days needed for them to go work in the office. Also, include if you're providing them with work equipment and allowances (food, travel, Wi-Fi).
Meanwhile, the benefits should include the pay range, allowances, health benefits, and potential growth in your company. For instance, if your firm is invited or tasked to organize a leadership summit, add it to your job description so that future candidates see the possibility of growth and development you can offer.
These are the most important things that you should always highlight to attract the best candidates that not only fit the position but also to the company and team.
​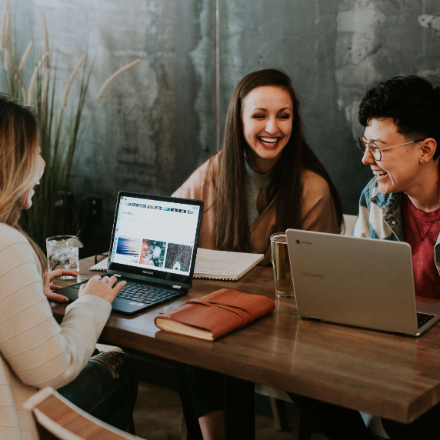 Company Culture
Nowadays, people who look for jobs don't only seek a high salary but also a challenge and a company that they feel proud of. The best way to present that is by introducing your company culture—what it's like to work for you—is it inclusive, diverse, or accepting? They want to know how the environment of your company will be. Show them a glimpse of what they will experience. A video can be a good medium to showcase your company culture and present part of your team. Also, include first-hand stories from your current employees to humanize your job posting.
​
4. Keep it Short But Sweet.
While it's important to include almost everything, you also have to make them short. The attention span of job seekers is often low, especially knowing that they spend hours scrolling through a sea of similar job posts.
What you want to do is break up text into bite-size paragraphs, which include 3-4 sentences and single-sentence bullet points. That way, applicants will easily see what they need to learn about your job opening.
Besides those, you can also integrate multimedia. For instance, make a video for introducing your company culture instead of writing everything down. That way, you can introduce your business in the best way possible and let them see the office they'll soon set foot in.
​
5. Take note of SEO.
Sometimes, no matter how catchy your job posting is, it won't appear in search engines or at the top of hiring platforms' searches. To avoid that from happening, you should always include relevant keywords and phrases. This way, you can ensure that your posts will rank up on searches. Keywords can be the most typical skills needed for a particular job. Customer service for example requires good communication and organization skills. Also, try to put the job title in different areas of the description to increase the number of this keyword. This should already help you to rank better and attract more job seekers.
​
6. Edit For Errors and Biased Language
Finally, proofread your job description before publishing it on various sites. That way, you can spot errors like grammar mistakes and typos that could be bothersome for talents that may choose to scroll past your job post.
Beyond that, you should also look out for gender-biased language that could deter highly qualified talent from applying. Use tools like Textmetrics or Textio and tweak your descriptions accordingly. The roles will fill more rapidly if you don't exclude half of your prospective application pool or restrict it to one group.
​
The Bottom Line
Sourcing top talents may not be as easy as it seems in the ever-changing job market. Using the tips in this article will help you write an attractive job description and set yourself apart from competitors.
You rather want to forget about this and let us take over? No problem!
We are happy to help you in your entire recruitment process and adapt your job description to attract the best candidates for you.

​
​