Consultant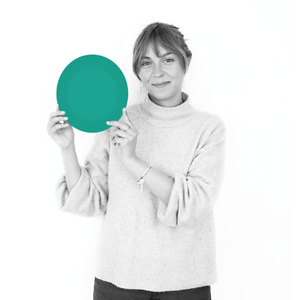 Back to jobs
Customer Consultant specialized in Travel and Luxury Tourism (French speaking)
Job description
Your Future Company:
This exclusive French travel agency became one of the sector leaders in offering 5-star quality service for luxury travellers. With their portfolio of delicately curated 5000 high-end hotels, every season they are making millions of loyal members' dreams come true. Now, they are excited to welcome new hospitality enthusiasts to their team in Barcelona.
Your responsibilities and impact as a Customer Consultant will be:

Supporting clients' activities by offering world-class service to their customers while working on projects of top prestigious and worldwide brands by;
- Answering incoming queries from customers
- Booking management (altering, cancelling or creating new reservations)
- Assisting clients via inbound calls in the after-sales process by answering inquiries regarding the reservations and attending potential requests
- Managing the reservations back-office (ticket issuing, modification and cancellation of reservations)
- Identifying issues and provide solutions
- Ensuring high level of customer satisfaction
- Recording data in the CRM system
- Providing ad-hoc support
- Being a team player and participate in the success of the team and project

Skills, experiences and interests you need to succeed in this role:
- A native level of French and a good level of English
- A high level of written communication in French
- Enthusiasm about travelling and tourism industry
- Knowledge of the value and impact that a highly qualitative customer experience can create
- Being an attentive listener, comfortable and skilful at communicating with people
- Being energetic, innovative, and working proactively at a fast pace
- Excitement about intercultural communication and the expatriate lifestyle
- Living in Barcelona
- Having a valid a work permit + NIE & Social Security Number for Spain.

What's in it for you?
- Type of Contract: a permanent contract with 3 months trial period
Working Hours: rotation shift, morning, afternoon, discontinue and weekend
- Training: Have a kick-start your career with the intensive training that the company offers to their new employees.
- Salary Conditions: base 21.500€ gross yearly plus bonus on result up to 2.600€ gross yearly
Extra Perks:
- preferential tariff for Private health insurance for you and family members
- location: city center of Barcelona
- Team spirit
- Career Growth Opportunities: Various career development chances in different paths.

Hi, I'm Lola from Blu Selection. I'll take care of your recruitment process for this position. Feel free to call me at +34 932 719 470 or reach me via LinkedIn.

Is this project not the best fit for you? Still, send me your CV to be considered for other projects or future opportunities.