Consultant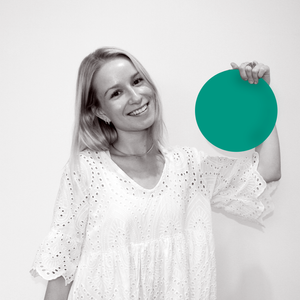 Back to jobs
Customer Representative (Swedish Speaker)
Job description
Are you interested in TV and streaming and want to improve the services for its users? Do you want to work with helping people on a daily basis while working in an upbeat and motivating environment?
If your dream is living in an interesting country while getting a international career experience, then this job in Malaga might be for you!
Your responsibilities and impact as Customer Representative will be:
Responsible for handling customer calls with a committed and devoted approach.

Helping users with any questions related to their accounts, the platform in general etc.

Communicate and provide quick and reliable information to customers.

Maintain high quality service while adjusting and personalizing the support to every customer's needs.

Guide the customer while educating and upselling customers on products, services, and needs
Skills, qualifications and interests you need to succeed in this role:
A native level of Swedish and at least B2 level of English.

Preferably experience in a customer service role.

Previous sales experience is an advantage.

Strong written and communicative skills.

Being energetic, innovative and working proactively at a fast pace.

Living in Malaga or willing to relocate to Malaga for an international career and life experience.

Having a valid work permit in Spain or an EU passport (required).

What's in it for you?:
Schedule: A full time position with 40h/week in rotational shifts (Mon-Fri 08-19, Sat-Sun 10-19).
Competitive salary with commissions without roof.

Pleasant and inspiring working atmosphere in an international environment

The unique experience of an international and diverse culture

Delightful gastronomic experiences of Spanish, Andalusian, and World cuisines
Quite a dynamic and active urban life where it is difficult to get bored
Sunny days, Mediterranean weather, and a relaxed lifestyle
Your future company:
2 French entrepreneurs created a startup in 2000 and today they are leading a global brand. Their growth and solution-oriented services are acknowledged by the most progressive brands and leading companies they are now working with. They became one of the biggest international customer experience solution providers with more than
75.000 multilingual employees in over 50 countries around the world and they are looking for new members to join them in their journey in their Malaga hub.
What should you expect from living in Málaga?
- A friendly small city lifestyle with a charming city center.
- Colorful Andalusian culture, fair and fiestas.
- Sunny weather all year long and blue flagged beaches.
- A variety of delicious tapas and Mediterranean cuisine.
- Lots of chances to learn or improve your Spanish.
Feel free to check our other opportunities in Customer Service in Barcelona or send us your CV to be considered for other projects or future opportunities!