Consultant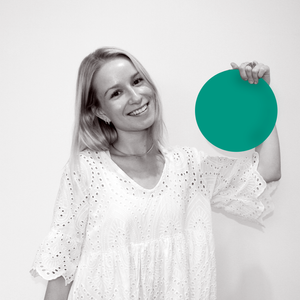 Back to jobs
Customer Service for Online Video Platform (Swedish Speaker)
Job description
Quality and Service is what is all about in today's world for companies to remain competitive. This famous online video platform is looking for you to join their customer service specialist team in Lisbon!
Your responsibilities and impact as a Customer Service Agent will be:
- Helping users with any questions related to their accounts, the platform in general etc.
- Providing the best possible answers and solutions to questions and concerns from customers in the way you are the most confident with: over the phone, via e-mail or social media;
- Delivering calm and resourceful troubleshooting for customer queries regarding their customer experience;
- Being in contact with other departments and redirecting related cases and issues to responsible departments
- Ensuring and participating in the success of your department.
Skills, qualifications and interests you need to succeed in this role:
- A native level of Swedish and at least a B2 level of English
- 1 year of Customer Service experience in a contact center
- Knowledge of the value and impact that a good customer experience can create
- Being an attentive listener, comfortable and skilful at communicating with people
- Being energetic, innovative and working proactively at a fast pace
- Excitement about intercultural communication and the expatriate lifestyle
- Living in or willing to relocate to Lisbon for an international career and life experience
- Having a valid Portuguese work permit (required).
What's in it for you?
– Schedule: 40h/week in rotative shifts (Mon-Sun, 8 AM to 8 PM)
– Meal vouchers + Transportation allowances
– Private health insurance after 6 months
– Relocation Package
– Pleasant and inspiring working atmosphere in an international environment
– Opportunity to be part of a rapidly expanding global organization working with world-famous brands
– Professional development and clear career path
– Training & development opportunities
– Competitive salary & relocation allowance and assistance
– Free fruit, coffee, tea and water and a lot more!
Your Future Company:
Working in the sunny Lisbon at one of the world's leading professional services company operating in the technological and digital field. Your prospective new employer is a diverse community of more than 300.000 people working together. The team is caring and supportive and believe in continuous improvement to take their careers to new places. On the top of that, it's a diverse environment seeking the highest level of equality.
What should you expect from living in Lisbon?
- A colourful city view and a rich cultural history
- Pros of living in a European capital on a budget
- Delicious Portuguese cuisine and famous cafe culture
- Friendly people, good vibes and a happy-go-lucky urban life
- Warm climate all year and a sunny beach life next to the Atlantic
- A large English-speaking local community and international environment
Feel free to check our other opportunities in Customer Service in Lisbon or send us your CV to be considered for other projects or future opportunities.