Consultant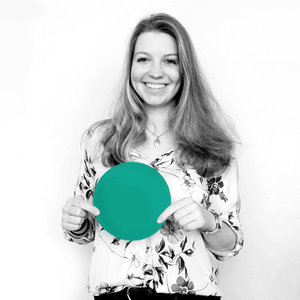 Back to jobs
Customer Service Agent for Eye Products (Flemish + French Speaker)
Job description
The Company.

Our client is recognized as the best Customer Service Solutions provider in the world and they are looking for motivated candidates to join their international team, including 82 nationalities.
Located in Lisbon, you will find a company which takes care of you. From your career development, language skills or accommodation to your social integration.
The Lisbon experience encompasses many things. Lisbon offers all the enjoyments you would expect of a capital, yet with half the fuss of other European capitals. Are you into a neighborhood festival or into sunset watching? Lisbon has definitely a lot to offer and give the opportunity to enjoy different lifestyles.

The Job.

Your mission is to support clients' activities by offering world-class service to their customers. You will work for one of the most well-known companies in the pharmaceutical sector for technological-oriented products for the eye, contact lenses, pharmaceuticals, etc. Your tasks will include:
– Answering inquiries of customers in one of the two subfields "Pharma" (pharmaceutical medical devices) or "Vision Care" (contact lenses, care products, etc.)
– Providing information about the products, durability, indication, storage and clarify uncertainties
– Other questions will be forwarded to the responsible departments
– Identify issues and provide solutions
– Ensure high level of customer satisfaction
– Be a team player and participate in the success of the team and project

The Profile.

– You have a native level of Flemish and French + a good level of English is a big plus.
– You are motivated, reliable and committed in your work
– Customer service and quality is part of you
– You have a drive for excellence and professionalism
– You have excellent communication skills
– You are a real team player and willing to work with many other nationalities

The Offer.

– Type of contract: a long term fixed term contract for 12 months, renewable every year
– Working hours: 40h/week (8h/day) from Monday to Friday on rotating shifts from 7 AM to 5 PM
– Salary conditions* – 2 options:
Including free accommodation (shared flat, all bills included): 950€ gross/month
Excluding accommodation: 1240 € gross/month
+ Private health insurance directly after contract signature
*Approx. 20-25% tax – please refer to living costs in Lisbon for comparison with other EU countries' wages
*Compensation during training period if successful (10 days): 50% of your hourly wages (lower taxes)
– Relocation support for international candidates: Reimbursement of your initial flight expenses after 9 months, airport pick up, yearly two-way flight ticket back to your home country (within the EU). Help in paperwork, opening bank account, etc. upon your arrival.
– A company which fully supports you and wants to make your experience great
– Free Portuguese lessons, cooking classes, sport activities and social events organized by the company
– A dynamic, open minded and multicultural environment, including 82 different nationalities
– A great place to work in a brand new building, you will work in the best facilities for a fun and comfortable environment
– A company working with top-notch worldwide brands, from various industries from Fashion, Online Marketing, Technologies, Food, etc.
– Real career opportunities: opportunity to enter a development program within 6 months to get access to other opportunities within the company: from a different projects to QA, Team Lead or Supervisor roles

This project is not for you? Still send us your CV, we have plenty of other opportunities we can discuss with you!