Consultant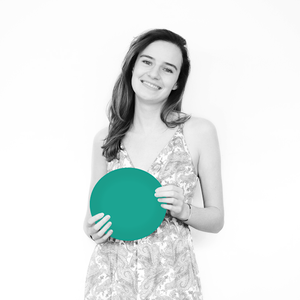 Back to jobs
Customer Service Agent in Lisbon (French Speaker)
Job description
Are you interested in helping people to get the most easy and enjoyable customer experience ? Would you like to work in the sunny capital of Portugal, Lisbon and provide efficient, quick and friendly service to customers as well as building strong relationships with them?
A multicultural leading company in customer acquisition management, customer care, technical support, debt collection, social media services is recruiting passionate new talents from all over the world who are looking forward to building a new career

Your responsibilities and impact as Customer Service Agent will be:
Assisting customers with their requests by email, phone and live chat
Collecting and updating customer data
Providing product information to the customer (e.g. subscription, payment and technical requirements)
Ensuring excellent customer satisfaction by responding in an appropriate and friendly manner
Skills, qualifications and interests you need to succeed in this role:
A native level of French and a good level of English
Knowledge of the value and impact that a good customer experience can create
Having a strong interest in new technologies
Being an attentive listener, comfortable and skilful at communicating with people
Having a drive for excellence and professionalism
Being a real team player and committed to your work
Excitement about intercultural communication and the expatriate lifestyle
Living in or willing to relocate to Lisbon for an international career and life experience
Having a valid Portuguese work permit (required).
What's in it for you?
A fixed-term contract that is renewable every year.
Working Hours: Full time (40h/week) on rotating shifts (depending on the project).
Training: Have a kick-start your career with the intensive training that the company offers to their new employees.
Salary Conditions (*): You have 2 options: Including free accommodation (shared flat, all bills included): 850-950€ gross/month. Excluding accommodation: 1080 - 1160€ gross/month (*) (*) Compensation during training period if successful (5 to 20 days): 50% of your hourly wages (lower taxes)
Relocation Package for International Candidates:
Reimbursement of your initial flight expenses after 9 months
Airport pick-up
Yearly two-way flight ticket back to your home country (within the EU)
Help in paperwork, opening bank account, etc. upon your arrival.
Extra Perks:
Private health insurance after 6 months of contract which is extra to the standard insurance
Free Portuguese lessons, cooking classes, sports activities and social events organized by the company
Portuguese public holidays and 22 days of paid holidays.
Is this project not the best fit for you? Feel free to check our other opportunities for French speakers in Portugal or send us your CV to be considered for other projects or future opportunities.