Consultant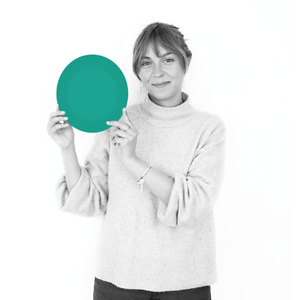 Back to jobs
Customer Service Agent in Lisbon (French Speaker)
Job description
Are you passionate about delivering exceptional customer experiences? Do you thrive on providing efficient, quick, and friendly service while building strong customer relationships? If so, we have an exciting opportunity for you to join our team as a Customer Service Agent in Lisbon, the sunny capital of Portugal.
As a Customer Service Agent, you will be responsible for:
Assisting customers with their requests through various channels such as email, phone, and live chat.
Collecting and updating customer data.
Providing detailed product information to customers, including subscription, payment, and technical requirements.
Ensuring customer satisfaction by responding promptly and in a friendly manner.
Collaborating with colleagues to deliver excellent service and maintain professionalism.
To succeed in this role, you should possess the following skills, qualifications, and interests:
EU Citizenship or valid residency card.
Native-level fluency in French and a good command of English.
Understanding the value and impact of a positive customer experience.
Strong interest in new technologies.
Excellent listening and communication skills.
Commitment to excellence and professionalism.
Team-oriented mindset.
Excitement about intercultural communication and the expatriate lifestyle.
Willingness to live in or relocate to Lisbon for an international career and life experience.
Possession of a valid Portuguese work permit.
What we offer:
Renewable fixed-term contract.
Full-time working hours (40 hours/week).
Competitive salary options: Option 1 - €990 gross/month including free accommodation (shared flat, all bills included); Option 2 - €1080 gross/month excluding accommodation.
Relocation package for international candidates, including reimbursement of initial flight expenses after 9 months, airport pick-up, and yearly two-way flight ticket within the EU.
Assistance with paperwork, bank account opening, and other arrival-related tasks.
Additional perks such as private health insurance after 6 months, free Portuguese lessons, cooking classes, sports activities, and company-organized social events.
Portuguese public holidays and 22 days of paid holidays.
If this position doesn't align with your interests, feel free to explore our other opportunities for French speakers in Portugal or submit your CV to be considered for future projects or openings.