Consultant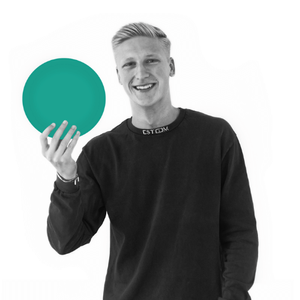 Back to jobs
Entry Level Outbound Sales Agent (German Speaker)
Job description
Barcelona is calling!

What does that mean?
- The unique experience of an international and diverse culture
- A beautiful beach city surrounded by both coastal towns and mountains
- Delightful gastronomic experiences of Spanish, Catalan, and World cuisines
- Quite a dynamic and active urban life where it is difficult to get bored
- Sunny days, Mediterranean weather and a relaxed lifestyle
- An attractive startup and innovation hub with exciting opportunities

If that sounds like your dream location, please check our client's new job opportunity in Sales.

Your responsibilities and impact as an Outbound Sales Agent will be*:
- Sourcing and generating leads for sales (prospect qualification, scheduling meetings, meeting tracking, product and solutions presentation)
- Identifying leads and following up on them
- Using a CRM tool (Salesforce) to track daily activity in terms of prospecting and opportunity management.
- Lead negotiations and direct client contact
* Depending on the exact role, there will be more focus on one or the other tasks

Skills, experiences, and interests you need to succeed in this role:
- A native level of German and an advanced level of English
- Having good knowledge/interest in Telemarketing/Sales
- Having good knowledge/interest in IT
- Preferably having previous experience in Outbound Sales and Business Development (not a must)
- Good self-organization and time-management skills
- Being a team player with high social competence
- Being energetic, innovative and working proactively at a fast pace
- Excitement about intercultural communication and the expatriate lifestyle
- Living in or willing to relocate to Barcelona for an international career and life experience
- Having a valid Spanish work permit (required).

What's in it for you?
– Full-time contract and long term contract
– 39h/week, Monday to Friday (09:00 to 18:00)
– Salary: depends on the project (17000-26000€ gross/year)
– Relocation Package
– Private health insurance
– Meal vouchers
– Lots of discounts with our partners
– Free after work activities
– An open-minded and employee-oriented working environment
– Career development opportunities

Your Future Company:
2 French entrepreneurs created a startup in 2000, and today they are leading a global brand. Their growth and solution-oriented services are acknowledged by the most progressive brands and leading companies they are now working with. They became one of the biggest international customer experience solution providers with more than 75.000 multilingual employees in over 50 countries around the world, and they are looking for new members to join them in their journey in their Barcelona hub.

Is this project not the best fit for you? Still, send me your CV to be considered for other projects or future opportunities.