Consultant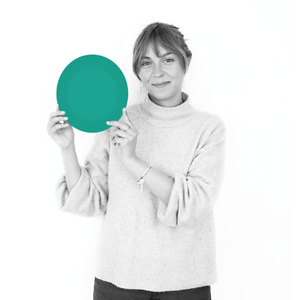 Back to jobs
Fashion Customer Advisor for PVH Corp (French Speaker)
Job description
+++ Please apply only if you hold EU citizenship or valid work permit for Portugal +++

The Company.

Are you a fashionista or beauty queen/king?
You always know the In & Outs, and you follow the fashion shows all over the world?
Are you looking for a job where you would work with brands like Calvin Klein or Tommy Hilfiger?
PVH Corp. is looking for some support in their customer service department in Lisbon!
If you want to make a great experience abroad or if you want to start your career with an innovative organization, in each way, you'll find what you are looking for with us!

The Job.

I don´t find the article I am looking for, can you help me to find a similar?
Do you think I can combine these patterns?
These could be questions you have to solve for the customers.
If customers have queries with their shopping cart or another issue during their shopping experience. You will deliver calm and smart decisions in high-pressure situations while paying attention to detail.
On the phone, via E-Mail or online you will help the customer in the way you are the most confident with.

The Profile.

The company is recruiting on soft skills, regardless of your field of studies – they will train you in each aspect of the job. Are you customer service oriented, have good communication skills, pro-active and a team player? Then they might have an opportunity for you to join them!
– You are up to fluent in French and good command of English (min B1)
– You are energetic and innovative
– You are a fast thinker and work proactively
– Motivation and teamwork are some of your soft skills
– Passion for fashion and trends. Capable of accessorizing and providing styling advice
– You have excellent communication skills
– You have an intercultural mind and willing to work with many other nationalities

The Offer.

– Type of contract: a long-term fixed term contract, renewable every year
– Working hours: full time options on rotating shifts (depending on the project)
– Salary conditions (*) – 2 options:
a) Including free accommodation (shared flat, all bills included): 850€ gross/month
b) Excluding accommodation: 1080€ gross/month
– For international candidates:
– Reimbursement of your initial flight expenses after 9 months
– Airport pick up
– Yearly two-way flight ticket back to your home country (within the EU)
– Help in paperwork, opening bank account, etc. upon your arrival
– Free Portuguese lessons, cooking classes, sport activities and social events organized by the company
– Real career opportunities in different career paths
(*) Compensation during training period if successful (1 - 4 weeks): 50% of your hourly wages (lower taxes)

This project is not for you? Still send us your CV, we have plenty of other opportunities we can discuss with you!