Consultant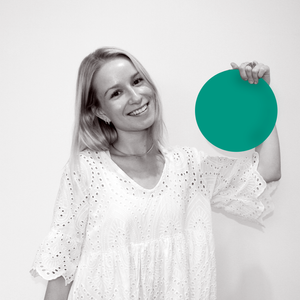 Back to jobs
Lead Generator (Norwegian Speaker)
Job description
Your Future Company:

2 French entrepreneurs created a startup in 2000 and today they are leading a global brand. Their growth and solution-oriented services are acknowledged by the most progressive brands and leading companies they are now working with. They became one of the biggest international customer experience solution providers with more than 75.000 multilingual employees in over 50 countries around the world and they are looking for new members to join them in their journey in their Malaga hub.
Your responsibilities and impact as a Lead Generator will be:

- Sourcing and generating leads for sales (prospect qualification, scheduling meetings, meeting tracking, product and solutions presentation)
- Identifying leads and following up on them
- Using a CRM tool (Salesforce) to track daily activity in terms of prospecting and opportunity management.
What's in it for you?

– Full-time contract and long term contract
– 39h/week, Monday to Friday (08:30 to 17:00)
– Salary: 18.000€ gross/year + up to 6.000€ gross/year in bonus
– Relocation Package
– Lots of discounts with our partners
– Free after work activities
– An open-minded and employee-oriented working environment
– Career development opportunities
Skills, experiences and interests you need to succeed in this role:

- A native level of Norwegian and an advanced level of English
- Having good knowledge in IT (preferably storage environments)
- Having good knowledge in Telemarketing/Sales
- Preferably having previous experience in Outbound Sales and Business Development
- Good self-organization and time-management skills
- Being a team player with high social competence
- Being energetic, innovative and working proactively at a fast pace
- Excitement about intercultural communication and the expatriate lifestyle
- Living in or willing to relocate to Malaga for an international career and life experience.
What should you expect from living in Málaga?

– A friendly small city lifestyle with a charming city centre
– Colourful Andalusian culture, fair and fiestas
– Sunny weather all year long and blue flagged beaches
– A variety of delicious tapas and Mediterranean cuisine
– Lots of chances to learn or improve your Spanish
Hi, I'm Fabien from Blu selection. I'll take care of your recruitment process for this position. Feel free to call me at +34 931 24 44 90 or reach me via Linkedin.
This project is not the best fit for you? You can still send me your CV to be considered for other projects or future opportunities.