Consultant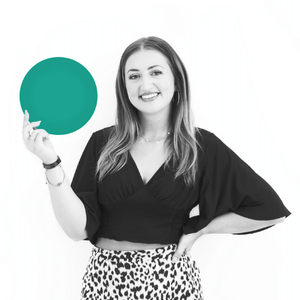 Back to jobs
Technical Software Support (Italian Speaker)
Job description
+++ Please apply only if you hold EU citizenship or valid work permit for Portugal +++
Today, working for a technology brands rimes with passion, energy and innovative spirit. Does this sound like you? Check this out and you might soon join the international customer service team of a big software producer in Lisbon!
Are you ready to join a brand which strives every day to revolutionize the world?
Are you geeky or not? It doesn't matter – there are a variety of roles to match with your skills and affinity.
You will work for a company that cares about their employees, full of opportunities to learn and grow professionally and personally, all this in the amazing and new-hyped Lisbon.
Your responsibilities and impact as a Technical Software Support will be:
*Please know that the job is only temporarily remotely due to Covid-19, with a required base in Lisbon*
Quality and Service is what is all about in today's world for companies to remain competitive.
From solving technical issues, providing product's advice, following up on logistics, having quality checks to providing sales support, there are many areas where excellent customer support is required and this is where the company needs you!
Whatever your profile and experience is, you will have the opportunity to make a difference!
Your tasks include:
- Provide support on customers by responding to inbound requests + document relevant case information
– Assist users with Pre-Sales, General Inquiries and technical support issues via phone/email/social media channels
– Adapt the brand's voice and tone for interactions on both private (phone/email/chat) and public (social/forums/ecommerce reviews) channels
– Ensure excellent customer satisfaction through responding in an appropriately and friendly manner
Skills, qualifications and interests you need to succeed in this role:
The company is recruiting on soft skills, regardless of your field of studies – they will train you on every aspect of the job. Are you customer service oriented, have good communication skills, pro-active and team player? Then they might have an opportunity for you to join them!
– You are native in Italian (good command of English is a plus)
– You are motivated, reliable and committed in your work
– Customer service and quality is part of you
– You have a drive for excellence and professionalism
– You have excellent communication skills
– You are a real team player and willing to work with many other nationalities
What's in it for you?
– Type of contract: one year contract, renewable every year
– Working hours: full time (40h/week; 5 days/week) on rotating shifts (Mon-Fri, 8 AM - 6 PM)
– Salary conditions (*) – 2 options:
a) Including free accommodation (shared flat, all bills included): 950€ gross/month
b) Excluding accommodation: 1200€ gross/month
– For international candidates:
– Reimbursement of your initial flight expenses after 9 months
– Airport pick up
– Yearly two-way flight ticket back to your home country (within the EU)
– Help in paperwork, opening bank account, etc. upon your arrival
– Free Portuguese lessons, cooking classes, sport activities and social events organized by the company
– Real career opportunities in different career paths
- Private health insurance included from the first day of contract signature
(*) Compensation during training period if successful (4 weeks): 50% of your hourly wages (lower taxes)
Feel free to check our other opportunities in Technical Support in Lisbon or send us your CV to be considered for other projects or future opportunities.