Consultant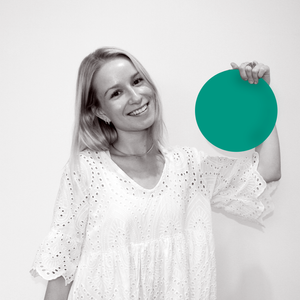 Back to jobs
Business Developer (Danish Speaker)
Job description
Do you like to be in contact with people from all around the world?
Are you excited to join an international team and expand your knowledge in business development?
Malaga sounds like a city that you could see yourself living in?

Amazing, then check out our clients new positions as Business Developer!

Your responsibilities and impact as a Business Developer will be:
Identifying and qualifying prospects and decider-makers in the targeted companies
Book meetings
Being responsible for generating new business opportunities through hunting, prospecting, and cold calling.
Proactively finding prospects and creating new business.
Developing customer experience by proactive sales work.
Following up of sales opportunities until the conclusion
Tracking, managing, and report your sales activites.

Skills, qualifications and interests you need to succeed in this role:
A native level of Danish and an advanced level of English
Having previous experience in sales
Being an attentive listener, comfortable and skillful at communicating with people
Being a team player with high social competence
Being energetic, innovative and working proactively at a fast pace
Excitement about intercultural communication and the expatriate lifestyle
Living in or willing to relocate to Malaga for an international career and life experience.
What's in it for you?
Full-time contract and long term contract
39h/week, Monday to Friday (09:00 to 17:00)
Relocation Package
Lots of discounts with our partners
Free after work activities
An open-minded and employee-oriented working environment
Career development opportunities
Your Future Company:
2 French entrepreneurs created a startup in 2000 and today they are leading a global brand. Their growth and solution-oriented services are acknowledged by the most progressive brands and leading companies they are now working with. They became one of the biggest international customer experience solution providers with more than 75.000 multilingual employees in over 50 countries around the world and they are looking for new members to join them in their journey in their Malaga hub.