Consultant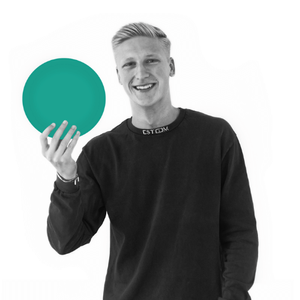 Back to jobs
Claims Consultant (German Speaker)
Job description
You have already gained experience in the administrative field. You have an organized nature and are able to familiarize yourself well with new content. At the same time, you have a professional approach to customers. Does this sound like you? Then don't miss this opportunity! Put your skills to the test while living in one of the most beautiful metropolitan areas in Europe.
Your responsibilities and impact as Claim Agent:
Supporting customer-facing colleagues while interacting as a problem solver and handling complex issues concerning contracts etc.
ensuring a fast and quick resolution for problems
working together with partners and providing direction for issue resolution in order to achieve customer satisfaction
being in direct contact with customers to understand and act on behalf of their needs

Skills, qualifications and interests you need to succeed in this role:
A native level of German
A good level of English
good to have previous experience/background in administrative or back-office work
Working coordinated, organized and autonomously
Being energetic, innovative and working proactively at a fast pace
Excitement about intercultural communication and the expatriate lifestyle
Living in or willing to relocate to Barcelona for an international career and life experience
Having a valid Spanish work permit (required).
What's in it for you?
Contract: 3 months + 3 months + permanent contract
Working hours: 40/weeks, Mon-Fri 9AM – 6 PM
hybrid model
Salary: 23.000 gross/year
24 days/year holiday
working in a stable and international work environment
working in a fast growing company

Your future company

The company is one of the European leaders in the personal insurance brokerage business with over 26 years of experience in loan protection insurance and personal pensions. The company was founded in France and nowadays has several offices within Europe. In Barcelona they have around 85 people

What should you expect from living in Barcelona?
The unique experience of an international and diverse culture
A beautiful beach city surrounded by both coastal towns and mountains
Delightful gastronomic experiences of Spanish, Catalan and World cuisines
Quite a dynamic and active urban life where it is difficult to get bored
Sunny days, Mediterranean weather and a relaxed lifestyle
An attractive startup and innovation hub with exciting opportunities
Is this project not the best fit for you? Feel free to check our other opportunities for German speakers in Spain or send us your CV to be considered for other projects or future opportunities.