Consultant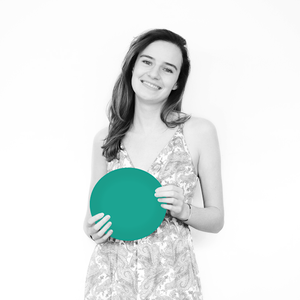 Back to jobs
Customer Advisor for IT company (Slovenian Speaker)
Job description
Quality and Service is what it is all about in today's world for companies to remain competitive. From solving technical issues, providing product's advice, following up on logistics, having quality checks to providing sales support, there are many areas where excellent customer support is required and this is where the company needs you! Whatever your profile and experience is, you will have the opportunity to make a difference!
Your responsibilities and impact as Customer Service Agent will be:
In this role, you will be the point of contact with customers in advising, selling, troubleshooting and even setting up their new products
- Identify, reply and solve customer's requests via phone, email and chat
- Troubleshoot technical issues
- Assist in pre-sales and after-sales enquiries 
- Ensure a high level of service and customer satisfaction
Skills, qualifications, and interests you need to succeed in this role:
For this role, the Company is looking for professional and friendly individuals with empathy and the ability to multitask.
- You are a native Slovenian speaker with advanced business English
- You have a strong customer focus and always ready to help
- You are highly reliable, adaptable, a fast learner, and you have strong problem-solving skills
- IT knowledge as familiarity with iOS and/or MacOS is preferred
- You are able to work in fast-paced environments
- You are a real team player and enjoy working in multicultural environments
What's in it for you?
- A full-time job, 40 hours a week
- Salary: 14 salaries per year x 1200€ gross per month + a performance-related bonus up to 300€ performance bonus. 
- Schedule: availability to work in day-time rotative shifts from Monday to Sunday
- A Quality Certified Management Company
- A Multicultural environment: 8.000+ passionate people from 76 countries working together
- A Company offering you not only a job, but a full experience abroad!
- A recognized training delivered by the biggest brands
- A complete relocation package including:
Flight ticket to Athens
Hotel accommodation for 2 weeks with breakfast
Assistance in finding a flat + real estate agency fee paid by the Company
Flight ticket to your home and back every year
Other benefits: vouchers, discounts, free Greek classes, events, outings and parties all year round
Your Future Company:
Located in Athens, you will find a company that takes care of you with your career development, language skills, accommodation and to your social integration. Your prospective new employer is a multinational organization that has been acknowledged as one of the best sales and customer service solutions provider companies in the world. Are you ready to be an added value to their international team including talents from more than 80 nationalities all over the world? Because they are looking for you!
Feel free to check our other opportunities from our website or send us your CV to be considered for other projects or future opportunities.