Consultant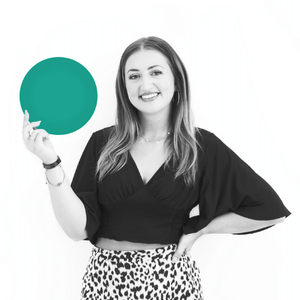 Back to jobs
Customer Care for Dazn Sports (Japanese Speaker) - Signing bonus €3000
Job description
Are you a sports freak and really into watching sports? Are you a fan of Martial Arts, big league sports and really into streaming games? This is your call!
We are currently looking for Customer Care Agents for the sports streaming service DAZN Sports.
Your responsibilities and impact as a Customer Care Agent will be:
Representing our client´s products and services
Being the first point of contact for customers of our client
Support revenue growth via retention offers to Customers
via CS contact channels
Using your communication skills to help customers with a wide variety of issues
Playing an active role across our entire customer care
strategy - from new customer onboarding to customer
loyalty & retention
Skills, qualifications and interests you need to succeed in this role:
Native level of Japanese with a proficient level of English
Having excellent verbal and written communication skills
Being able to quickly understand customers´ needs and dealing with their emotions
Preferably previous experience in Sales/SAAS
Having a well organized and structured way of working
Already living in or willing to relocate to Lisbon for an international career and life experience.
What's in it for you?
Type of contract: fixed term contract, renewable every year
Working hours: full time, Mon-Sat, 08:00-17:00, 23:00-08:00 (rotative shifts)
Paid training + bonus of €300
Salary conditions (*) – 2 options:
a) Including free accommodation (shared flat, all bills included): 1295€ gross/month
b) Excluding accommodation: 1550€ gross/month
For international candidates:
Reimbursement of your initial flight expenses after 9 months
Airport pick up
Yearly two-way flight ticket back to your home country (within the EU)
Help in paperwork, opening bank account, etc. upon your arrival
Private health care available from contract signature
Free Portuguese lessons, cooking classes, sports activities and social events organized by the company
Real career opportunities in different career paths
(*) Compensation during training period if successful (15 days): 50% of your hourly wages (lower taxes)
Your Future Company:
Are you interested in working for one of the most inspiring social media websites?
With this website, you are fighting boredom in your life. Start your DIY-project and find inspiration and ideas about nearly every topic online.
This platform needs your support in the growing and trendy capital of Portugal – Lisbon!
As part of a global community, you will work with a wide range of nationalities and backgrounds. You will work for a company who cares about its employees, full of opportunities to learn and grow professionally and personally.
What should you expect from living in Lisbon?
A colourful city view and a rich cultural history
Pros of living in a European capital on a budget
Delicious Portuguese cuisine and famous cafe culture
Friendly people, good vibes and a happy-go-lucky urban life
Warm climate all year and a sunny beach life next to the Atlantic
A large English-speaking local community and international environment
This project is not for you? Still send us your CV, we have plenty of other opportunities we can discuss with you!