Consultant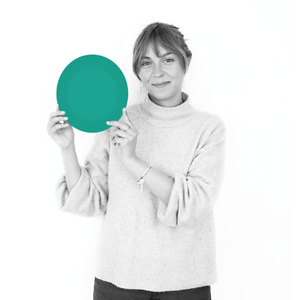 Back to jobs
Customer Service Agent for the Aerospace Industry- 24/7 (French Speaker)
Job description
Do you feel a strong passion for the interaction with a variety of people while contributing to a project that is pioneering sustainable aerospace for a safe and united world? Does living in a vibrant city with beautiful beaches and excellent food, where many different cultures come together sound interesting to you? Then don´t hesistate to check out our client´s new job opportunity as Customer Service Agent.
Your responsibilities and impact working as Customer Service Agent will be:
– Assisting customers with their requests by email, phone and live chat
– Collecting and updating customer data
– Providing product information to the customer (e.g. subscription, payment and technical requirements)
– Delegation of problems which cannot be resolved to the competent teams
–Maintaining and improving customer satisfaction level
Skills, experiences and interests you need to succeed in this role:
– A native level of French and proficient level of English (High B2/C1)
– Knowledge of the value and impact that a good customer experience can create
– Having a strong interest in new technologies
– Being an attentive listener, comfortable and skilful at communicating with people
– Having a drive for excellence and professionalism
– Being a real team player and committed to your work
– Excitement about intercultural communication and the expatriate lifestyle
– Living in or willing to relocate to Barcelona for an international career and life experience
– Having a valid Spanish work permit (required).
What's in it for you?
-Type of Contract: Obra y Servicio or 6 months contract
-Working Hours: 36hrs/week – 24/7 rotating shifts from Mo-Sun
– Due to 24/7 rotating shifts you have the benefit to have periods with longer time off in a row between shifts
-Training: Contract as from the first day of training for 2-4 weeks (training is paid 100%)
-Salary Conditions: Entry salary of 18.309.40 euros gross/year
-Extra Perks:
– Meal Voucher of 880€ net p.a. after working for 3 months
– Private Health Insurance after working for 6 months
-Home Office Possibility: Few days at home, few days in the office
-Equipment provided
-Free Language Classes
-Career development and leadership programs opportunities
Your Future Company:
As certified Top Employer of 2022, globally acknowledged and trusted independent technology partner for many sector-leading companies, this IT consultancy provider company helps their clients with high-standard digital transformation and management services. They operate Infrastructure Operations Centers and Group Service Desks across the world to offer user support in more than 30 languages. For their office in the centre of Barcelona, they are looking for new members to reinforce their IT Helpdesk Team working on an interesting project for a major aviation company.
What should you expect from living in Barcelona?
– The unique experience of an international and diverse culture
– A beautiful beach city surrounded by both coastal towns and mountains
– Delightful gastronomic experiences of Spanish, Catalan and World cuisines
– Quite a dynamic and active urban life where it is difficult to get bored
– Sunny days, Mediterranean weather and a relaxed lifestyle
– An attractive startup and innovation hub with exciting opportunities
Hi, I'm Lola from Blu Selection. I'll take care of your recruitment process for this position. Feel free to call me at +34 932 719 470 or reach me via LinkedIn.
This project not the best fit for you? Still, send me your CV to be considered for other projects or future opportunities.