Consultant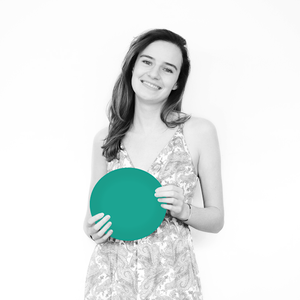 Back to jobs
Customer Service for Digital Marketing (French Speaker)
Job description
The Company.
 
You want to start your career with Digital Marketing? Do you like online advertising and new technologies?
If you are motivated, creative and open-minded, we might have the perfect job for you!
Start your career in digital marketing in an innovative and international company.
Do you have new ideas? Tell them! Every minute changes are made and you can have an efficient and innovative influence.
Make a new international experience in sunny Lisbon.
 
The Job.
 
Looking for a job where you can support customers with problems? Your main tasks are:
– Provide optimal advice regarding different queries of the business clients
– Create a meaningful rapport with key decision makers in the marketing industry and serve as a consultant for their online advertising strategy
– Understand the business goals of your clients in order to match the required online advertisement solutions
– Provide strategic campaign support and advertiser training to educate your clients
–  Achieve strong customer satisfaction with a focus on quality and results
 
The Profile.
 
- You have a mother tongue level in French + a good English level (at least B2).
- You have completed secondary school or already have a Bachelor-degree.
- You already have experience in customer service or sales.
- You are familiar with social media.
- You are a strategic thinker.
- You strive for excellence and professionalism.
- You have excellent communication and listening skills.
- You are a real team player and willing to work with many other nationalities.
 
The Offer.
 
- Contract type: a long-term fixed-term contract for 12 months, which can be renewed every year.
- Working hours: Mon - Fri 9 to 18h (40h/week)
- Training: 5 weeks (Fully paid)
- Salary conditions (*) - 2 options:
a) Including accommodation (shared flat, all bills included): 950€ gross/month + monthly bonus
b) without accommodation: 1.150€ gross/month + monthly bonus
- For international candidates:
• Reimbursement of your initial flight costs after 9 months
• Pick up from the airport
• Annual return ticket to your home country (within the EU)
• Help with paperwork, opening a bank account, etc. on your arrival
- Free Portuguese lessons, cooking courses, sports activities and social events organized by the company.
- Real career opportunities in various career paths

 
This project is not for you? Send us your resume anyway, we have many other possibilities that we can discuss with you!