Consultant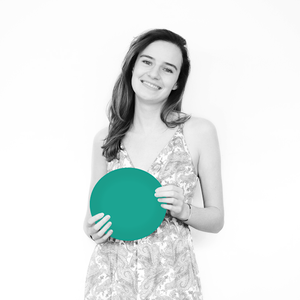 Back to jobs
Gaming Specialist Back Office (French Speaker)
Job description
If living abroad, making international friends and enjoying life in Portugal tempts you, we might be the perfect match! We are looking for a person who is ready for challenges and supports customers with their questions. You are responsible for the needs of the customers and find the best solution to make them happy again.


Your responsibilities and impact as Gaming Specialist Back Office will be:

Do you know the feeling when you are stuck in a world and struggle to pass to the next level? You will be the one providing tips to the user to get to the next level.
Someone is looking for advice on a game? You will be there for that.
Installation problem, bugs? Again, you will be the one saving the situation!
Via chat or email, you will be the point of contact for users and help them have a great gaming experience.
You will be involved in the constant updates concerning this gaming industry.
Anything regarding account and billing-related issues, you will be managing.

Skills, qualifications and interests you need to succeed in this role:

The company is recruiting on soft skills, regardless of your field of studies – they will train you in every aspect of the job. Are you customer service oriented, have good communication skills, pro-active and a team player? Then they might have an opportunity for you to join them!
You are fluent in French and good command of English
You are motivated, reliable, and committed to your work
Customer service and quality is part of you
You have a drive for excellence and professionalism
You have excellent communication skills
You are a real team player and willing to work with many other nationalities

What's in it for you?
Type of contract: a long-term fixed-term contract, renewable every year
Working hours: rotating shifts between 06:00 and 22:00,40 hours/week
Salary conditions (*), 2 options:
Including free accommodation (shared flat, all bills included): 950€ gross/month
Excluding accommodation: 1.160€ gross/month
For international candidates
Reimbursement of your initial flight expenses after 9 months
Airport pick up
Yearly two-way flight ticket back to your home country (within the EU)
Help with paperwork, opening a bank account, etc. upon your arrival
Free Portuguese lessons, cooking classes, sports activities and social events organized by the company
Real career opportunities in different career paths
(*) Compensation during training period if successful (3 weeks): 50% of your hourly wages (lower taxes)

Your Future Company:
Are you a Warcraft fan?
This American game developer worldwide leader is looking for candidates to join their international team in Lisbon.
Are you looking for a first experience abroad to develop your skills and work in a foreign country? Or are you looking for a long-term job to start your career?
You will work for a company that cares about its employees, full of opportunities to learn and grow professionally and personally, all this in the amazing and new-hyped Lisbon.

Feel free to check our other opportunities for entry-Level French speakers or send us your CV to be considered for other projects or future opportunities.