Consultant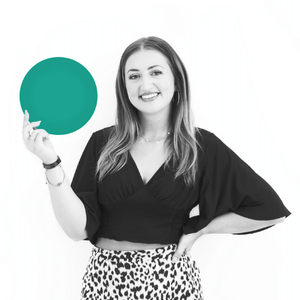 Back to jobs
International Customer Service (Dutch)
Job description
The Company.

What if you could fly to Greece to start a job with plenty of world citizens from different countries with one strong thing in common: the desire to experience, learn and grow altogether within an international booming company?

Whether you are looking for personal development, learning & career opportunities, cultural discovery or simply a life-time experience, you will find it there.

You would be based in one of the coolest cities of Europe and could hop on a plane every weekend to party in Mykonos or explore Santorini: both flights last around 40 minutes.

You would be receiving top-class training from the biggest brands from a variety of sectors and boost your professional development.

You would be working for a Great Place of Work awarded Company whose main mission is to deliver exceptional customer experience all over the world.

You would be part of a community and whether you're a sports enthusiast, a humanitarian, or both you will be able to take part in a wide range of events: Athens Marathon, tennis/basketball/bowling tournaments, ski trips, Peace Day, breast cancer awareness, or attend festivals like Oktoberfest, and many many more!

Whatever comes out of it for you, you will definitely not regret it.

The Job.

Your role will be to provide world-class customer service (or technical support, according to your affinities) to the customers of worldwide brands such as Philips, Facebook, Netflix, Microsoft, VW, Pandora, and many others!

The Profile.

We are firstly recruiting for motivated, professional, and reliable candidates who are committed to their experience abroad.

Specific experience is usually not required, as you will be trained by the company on your new job. Still, we are looking for candidates with good adaptation skills, flexibility, willingness to learn and with a customer and quality focus.

A good level of English, along with a native level of Dutch is mandatory.

The Offer.

- A full-time job, 40 hours a week
- Salary: approx. 1100-1300€ gross per month x 14 salaries per year + performance-related bonus
- Schedule: available to work in rotative shifts from Monday to Sunday
- A Quality Certified Management Company
- A Multicultural environment: 8.000+ passionate people from +90 countries working together
- A Company offering you not only a job, but a full experience abroad!
- A recognized training delivered by the biggest brands
- A complete relocation package including:
Flight ticket to Athens
Hotel accommodation for 2 weeks with breakfast
Assistance in finding a flat + real estate agency fee paid by the Company
Flight ticket to your home and back every year
Other benefits: vouchers, discounts, free Greek classes, events, outings and parties all year round
This project is not for you? Still send us your CV, we have plenty of other opportunities we can discuss with you!