Consultant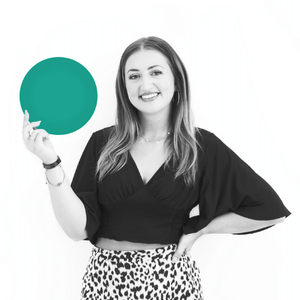 Back to jobs
Online Clothing Shop Agent (Dutch Speaker) Remote
Job description
Are you looking for an opportunity in the fashion industry? Are you always the first one to know all the new trends and follow all the fashion shows? If you want to work for one of the leading online fashion platforms that carries a wide range of clothing, shoes, and accessories of more than 2,500 brands, then you should apply to this great experience in Porto!
Your responsibilities and impact as a customer service agent will be:
Solving questions for customers over the phone, via e-mail or through chatrooms, regarding how to find an article, problems with their sopping cart, or other issues during their shopping experience
Delivering calm and smart decisions in high-pressure situations while paying attention to detail
Skills, qualifications and interests you need to succeed in this role:
You are native in Dutch
You are energetic and innovative
You are a fast thinker and work proactively
Motivation and teamwork are some of your soft skills
Passion for fashion and trends. Capable of accessorizing and providing styling advice
You have excellent communication skills
You have an intercultural mind and willing to work with many other nationalities
What's in it for you?
Type of contract: a long-term fixed term contract, renewable every year
Working hours: 40h/week (8h/day) from Monday to Sunday, rotating shifts (from 7 am- 9 pm)
Salary conditions (*) – 2 options:
Including free accommodation (shared flat, all bills included): 950€ gross/month
Excluding accommodation: 1240€ gross/month
For international candidates:
Reimbursement of your initial flight expenses after 9 months
Airport pick-up
Yearly two-way flight ticket back to your home country (within the EU)
Help in paperwork, opening bank account, etc. upon your arrival
Extra perks:
Free Portuguese lessons, cooking classes, sports activities and social events organized by the company
Real career opportunities in different career paths
(*) Compensation during training period if successful (from 1 to 4 weeks): 50% of your hourly wages (lower taxes)

What should you expect from living in Lisbon?
A colourful city view and a rich cultural history
Pros of living in a European capital on a budget
Delicious Portuguese cuisine and famous cafe culture
Friendly people, good vibes and a happy-go-lucky urban life
Warm climate all year and a sunny beach life next to the Atlantic
A large English-speaking local community and international environment
Your Future Company:
Located in Lisbon, you will find a company that takes care of you from your career development, language skills, accommodation and to your social integration. Your prospective new employer is a multinational organisation that has been acknowledged as one of the best sales and customer service solutions provider companies in the world. Are you ready to be an added value to their international team including talents from more than 80 nationalities all over the world? Because they are looking for you!
Is this project not the best fit for you? Feel free to check our other opportunities for Dutch speakers in Spain or Portugal, or send us your CV to be considered for other projects or future opportunities.