Consultant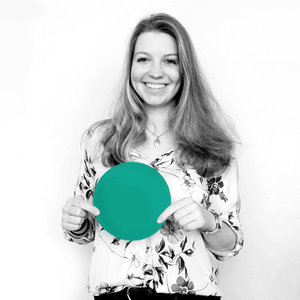 Back to jobs
Online Gamer Consultant (German + French Speaker)
Job description
You're the #1 go-to person for your friends and family when it comes to video games. You love to gamble, you're familiar with the popular consoles, and you're also good at helping others with their gaming experience. If so, we have a job offer for you in Lisbon.
Your responsibilities and impact as an Online Gamer Consultant (German + French Speaker) in Lisbon will be:
Operating an excellent customer management
Providing solutions to customers via phone, mail or social media
Assume the role of a consultant and provide assistance with specific questions about the product
Support for customers in the German market
Is customer service a new field that you want to gain expertise and achieve your career goals? The good news is that this company is recruiting based on soft skills, regardless of your field of studies – they will train you in every aspect of the job.
What's in it for you?
Type of Contract: A fixed-term contract that is renewable every year.
Working Hours: Full time or part-time options on rotating shifts (depending on the project).
Training: Have a kick-start your career with the intensive training that the company offers to their new employees.
Salary Conditions(*): You have 2 options:

Including free accommodation (shared flat, all bills included): 950-1030€ gross/month

Excluding accommodation: 1300-1400€ gross/month
(*) Compensation during training period if successful (10 days): 50% of your hourly wages (lower taxes).
Relocation Package for International Candidates:

Reimbursement of your initial flight expenses after 9 months

Airport pick-up

Yearly two-way flight ticket back to your home country (within the EU)

Help in paperwork, opening bank account, etc. upon your arrival.
Extra Perks:
Private health insurance after 6 months of contract which is extra to the standard insurance

Free Portuguese lessons, cooking classes, sports activities and social events organised by the company

Portuguese public holidays and 22 days of paid holidays.

Your Future Company:
Located in Lisbon, you will find a company that takes care of you from your career development, language skills, accommodation and your social integration. Your prospective new employer is a multinational organisation that has been acknowledged as one of the best sales and customer service solutions provider companies in the world. You will be an added value to their international team including talents from more than eighty nationalities all over the world.
Career Growth Opportunities: Various career development chances in different paths.

Skills, qualifications and interests you need to succeed in this role:
Speak a native level of German and at least a B1 level in English
Technically affine
Consulting function for the purchase of gamer-related products.
Know the value and impact that a good customer experience can create
Are an attentive listener, comfortable and skilful at communicating with people
Enjoy being energetic, innovative and working proactively at a fast pace
Is this project not the best fit for you? Feel free to check our other opportunities for German speakers in Spain or Portugal, or send us your CV to be considered for other projects or future opportunities.