Hey there, globetrotters and job-seekers!
If you're dreaming of sipping wine by the Seine or strolling through lavender fields, look no further than France. With its rich history, delicious cuisine, and breathtaking landscapes, it's no wonder France remains a top bucket-list destination for travellers and expats. But let's not forget that France is also a thriving hub of opportunities for professionals in various fields. Whether you're daydreaming about the Eiffel Tower or considering a career change, here's a guide to the enchanting country of France, complete with the hottest destinations and most in-demand jobs in 2023.
​
Bonjour! A Quick Snapshot of France
Located in Western Europe, France boasts an intoxicating blend of culture, art, and innovation. It's a country where ancient castles meet contemporary skyscrapers and where haute cuisine and haute couture have their roots. France is divided into stunning regions, each offering its own unique charm. From the romantic allure of Paris to the sun-kissed beaches of the French Riviera, there's something for everyone in this mesmerizing country.

Top Destinations in France to Explore
Get ready to discover the absolute gems of France. We're talking about the classics like the Eiffel Tower and the Louvre Museum in Paris – you know, the "City of Love" that steals hearts left and right. But wait, there's so much more! So, if you're up for croissants, beaches, art, and everything else that screams "France," keep on reading.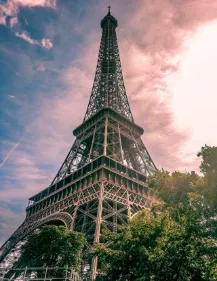 Paris
The "City of Love" needs no introduction. Iconic landmarks like the Eiffel Tower, Louvre Museum, and Notre Dame Cathedral await your awe-struck gaze. Take leisurely walks along the Seine, enjoy delicious pastries at local cafes, and immerse yourself in the artistic ambience of Montmartre.
​
Provence
Lavender fields, vineyards, and picturesque villages define the Provence region. Enjoy a slow-paced life, relish regional delicacies, and explore historic towns like Avignon and Arles.
​
French Riviera
Sun, sea, and sophistication characterize the glamorous French Riviera. From the glitzy shores of Saint-Tropez to the cultural charm of Nice, this coastal paradise is a magnet for jet-setters and beach lovers.
​
Lyon
Calling all foodies! Lyon, the culinary capital of France, boasts an incredible gastronomic scene. Savour mouthwatering delicacies while wandering through the old town's cobbled streets.
​
Bordeaux
Wine enthusiasts, rejoice! Bordeaux is synonymous with some of the world's finest wines. Tour the vineyards, indulge in wine tastings, and enjoy the elegant architecture of this charming city.
​
In-Demand Jobs in France
Now, let's talk about the serious stuff – jobs! France offers a diverse range of opportunities for skilled professionals. In 2023, certain industries are experiencing a surge in demand, making them hotspots for expats seeking new career horizons.
​
Technology and IT
The tech scene in France is thriving, especially in cities like Paris and Lyon. Job openings in software development, data analysis, cybersecurity, and AI-related fields are on the rise as France continues to embrace digital transformation.
​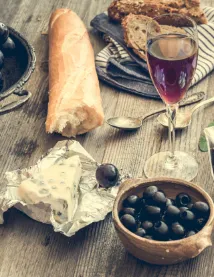 Tourism and Hospitality
When things get tough in local economies, you know what's coming next – a sweet rebound with people coming together and spending like there's no tomorrow! And when the world economy takes a hit, guess where the bounce-back happens? Yup, it's in travel, retail, tourism, and all those fun-loving hospitality industries. With France being a top tourist destination, the tourism and hospitality industry is booming. From hotel management to tour guides, jobs in this sector cater to both locals and expats.
​
Healthcare and Life Sciences
Healthcare professionals, such as nurses, doctors, and researchers, are highly sought after in France. The country's renowned healthcare system and ongoing medical advancements make it an attractive destination for those in the healthcare sector.
​
Sustainable Energy
As the world shifts towards renewable energy, France is actively investing in sustainable technologies. Engineers, researchers, and experts in the field of renewable energy and environmental sustainability will find exciting opportunities here.
​
Marketing and Digital Media
Businesses in France are eager to enhance their online presence and connect with customers worldwide. As a result, roles in digital marketing, social media management, and content creation are highly sought after.
​
Sales
After going through a rollercoaster of on-off lockdowns and feeling the pinch of forced isolation, it's like the whole country is itching to spend again. So, whether you're into tech, healthcare, sustainable energy, or anything else, now's the time to unleash those sales skills and ride the wave of growth!
​
Customer Service
France is on the lookout for awesome customer service superstars, at every level! So, if you've got the charm and the passion for serving others, industries like tourism, retail and hospitality are ready to welcome you with open arms! Get in there and show 'em what top-notch customer service is all about!
​
Visa and Work Permits
Before packing your bags, it's essential to understand the visa and work permit requirements. Non-EU citizens usually require a work visa to work in France. However, the French government has introduced several visa programs aimed at attracting skilled workers and entrepreneurs to the country. Do thorough research and consult official sources to ensure you have the necessary permits to work legally in France.
Current job market and economic situation in France
The good news is, things are looking up for France in 2023! Total employment is on the rise, and they've managed to bounce back to pre-crisis levels by the end of 2021. And guess what? They kept the momentum going strong during the early months of 2022 too!
Check this out – the OECD unemployment rate has been playing a game of "down, down, down!" It went from its peak in April 2020 to a sweet 4.9% in July 2022, just sneaking below the 5.3% mark from December 2019. High fives all around for that one!
One thing that helped them brave through the COVID-19 storm was France's smart move with job retention schemes. They were like a trusty umbrella during the downpour of the crisis, protecting their population from the worst blows. Thanks to that, the unemployment rate dropped to a cool 7.5% in July 2022 – below pre-pandemic levels and one of the lowest we've seen since 2008. Not bad at all!
​
All in all, France is optimistic about the future, even while facing more challenges of the Ukraine war and inflation. With the French spirits high and job markets showing signs of improvement, get ready to tackle whatever comes your way! This beautiful country has much to offer and will capture you with its charm and great cuisine.
​
So, why wait? Embrace life and start your French adventure! À bientôt (see you soon) in France!
​
Related Articles