Consultant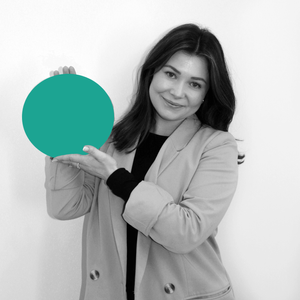 Back to jobs
Travel Booking Specialist (German Speaker)
Job description
Are you passionate about the Travel & Tourism industry? Do you have a native level of German? Do you thrive on challenge and are excited by change? Are you interested in gaining a privileged view and know-how about one of the most distinguished airline companies in the world?
Don't miss out on this chance to boost your international career in the aviation world!
Your responsibilities and impact as a Travel Booking Specialist will be:
Booking management (altering, cancelling or creating new reservations) Assisting clients via inbound calls in the after-sales process by answering inquiries regarding the reservations and attending potential requests
Managing the reservations back-office (ticket issuing, modification and cancellation of reservations)
Skills, qualifications and interests you need to succeed in this role:
A native level of German and a good level of English
Having previous experience in GDS tools
Enthusiasm about travelling and tourism industry
Knowledge of the value and impact that a good customer experience can create Being an attentive listener, comfortable and skillful at communicating with people Being energetic, innovative and working proactively at a fast pace
Excitement about intercultural communication and the expatriate lifestyle
Living in or willing to relocate to Portugal for an international career and life experience
Having a valid Portugal work permit (required).
What's in it for you?
CDI - 3 months of trial period
Working hours: Monday to Sunday, rotating shifts 8 am to 5 pm
A package in line with the market: 1100€ gross/month (paid 14x) + 100€ / month performance bonus + up to 100€ / month performance bonus + meal vouchers of 7.23€ / workday + reimbursement of some transportation cost + Private Health Insurance and dental plan (after six months)
If you live outside Portugal: reimbursement (up to 400€) of initial flight ticket after 6 months within the company + 12 months of accommodation in shared flat provided by the company (rental fee to pay)
Opportunity to be part of a challenging and fast paced environment
Possibility to collaborate with some of the biggest brands in the industry A multicultural and international environment
Fully paid training, professional development and career evolution
Your Future Company:
Started up by 2 French entrepreneurs in the year 2000, the Company has become an international Customer Experience Specialist, with a global presence and counting more than 50.000 employees.
In their international hub in Lisbon, they are taking care of the customer service experiences on behalf of some of the world's most progressive brands, mainly from the Travel and Tourism Industry.

What should you expect from living in Lisbon?
A colorful city view and a rich cultural history
Pros of living in a European capital on a budget
Delicious Portuguese cuisine and famous café culture
Friendly people, good vibes and a happy-go-lucky urban life
Warm climate all year and a sunny beach life next to the Atlantic
A large English-speaking local community and international environment
Is this project not the best fit for you? Feel free to check our other opportunities for German speakers in Spain or Portugal, or send us your CV to be considered for other projects or future opportunities.