Consultant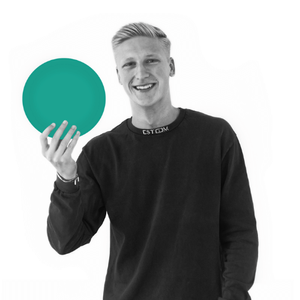 Back to jobs
Customer Support & Fraud Specialist (German Speaker)
Job description
Are you interested in Fraud and online payment ? Our client in Barcelona is looking for talents who would like to join a team of customer service specialists and fraud investigators. This Belgium company makes sure you are getting direct help with blocking your credit card once it's lost, stolen etc. or help you to investigate suspicious payments.
Your responsibilities and impact working as a a customer Service Agent will be:
Taking emergency phone calls for lost/stolen credit cards etc. to block the usage
Helping any other request of customers regarding their credit cards via phone, email and chat
Reviewing an array of data and perform an investigation leading to acceptance or cancellation of a payment
Having the focal goal of identifying nefarious activity
Skills, qualiifcations and interests you need to succeed in this role:
A native level of German and a fluent level of English
Showing calm and structure communication in dfficult moments for the customer
Being able to deliver deep analysis on customer data
Working independently and under minimal supervision
Paying great attention to detail and working accurately
Being an attentive listener, comfortable and skilful at communicating with people Being energetic, innovative and working proactively at a fast pace
Living in or willing to relocate to Barcelona for an international career and life experience
Having a valid Spanish work permit (required)

What's in it for you?
Type of contract: Indefinido
Working hours: 39h/week, Mon-Sat 8 AM - 8 PM in rotative shifts
Salary: 1800€ + performance bonus of potentially 200€ per month
Training: 2-4 weeks followed by a practical period (Training and familiarization together will take 4 months)
Equipment provided
Hybrid system after training
Spanish lessons
Meal allowances are possible
Constant training
International environment
Support from the company regarding NIE and SSN
Your Future Company:
This Belgian Business Process Outsourcing company is well-known for providing a quality service in customer experience and business consultancy for their clients. As a proud people company constantly adapting to maintain a safe work environment for their employees they are looking for new members to join their multilingual team based in Barcelona.
What should you expect from living in Barcelona?
The unique experience of an international and diverse culture
A beautiful beach city surrounded by both coastal towns and mountains Delightful gastronomic experiences of Spanish, Catalan and World cuisines Quite a dynamic and active urban life where it is difficult to get bored
Sunny days, Mediterranean weather and a relaxed lifestyle
An attractive startup and innovation hub with exciting opportunities
Is this project not the best fit for you? Feel free to check our other opportunities for German speakers in Spain or Portugal, or send us your CV to be considered for other projects or future opportunities.